There's a bunch of projects that make my life a whole lot better. I can only preach about them to my friends so much, so here's some links to spread the word otherwise.
Todoist
Todoist (warning, reflink) is quickly becoming my favourite personal task management system. It's simple, powerful and cross-platform. I tried many similar apps before but this seems to be the version that feels the best day to day.
Workfowy
Workfowy (warning, reflink again) is an amazingly simple, yet powerful lists notebook (?). The lists can be arbitrarily nested, the items can be (un)completed back and forth and the whole thing works brilliantly both on web or on mobile, with offline synchronization. All quick and dirty plans go on there.
1Password
1Password is the password manager I use ever since I abandoned LastPass after they locked me out of my acount for a day or so. It integrates beautifully with OSX and alright with Windows. I might consider switching to Bitwarden at one point in time, but I'm verry happy with it for now.
Spotify
Spotify is the best thing since sliced bread and I've been subscribed to the paid version for as long as I've been able to. Almost all of the music I might want and beautiful social/playlist management. Have a taste of my playlists :D
Spacemacs
Spacemacs is a weird beast. It feels like vim, is built on Emacs and comes bundled with clever, community-driven configuration. It requires a lot more configuration and getting used to, the learning curve is a lot like that of EVE Online, but when the dust settles it's the most comprehensive editor for people who don't like to use their mouse too much.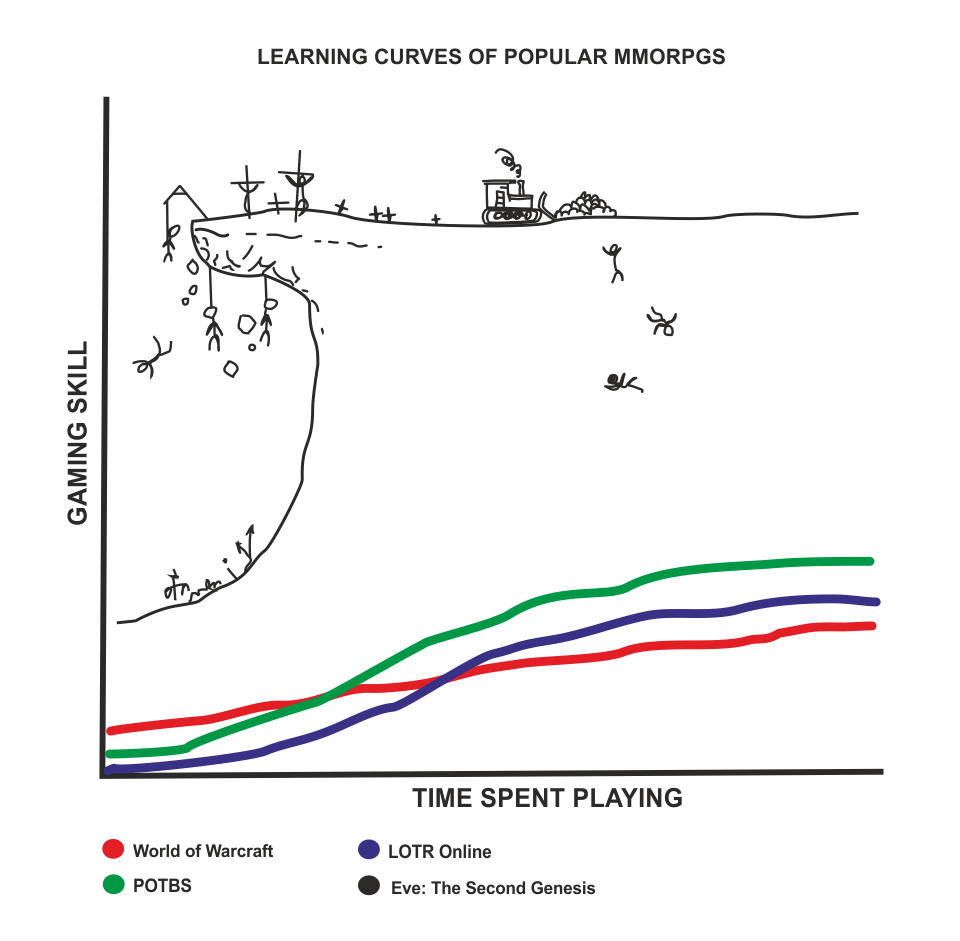 (yes, the axis on this image don't completely make sense)
Dash
Dash is a universal API documentation browser. It comes with hundreds (!) of docsets, for both language core libraries and third-party libraries, all under one convenient UI. It's only available for OSX, but the author worked with other developers to provide alternatives for other platforms.
You might not think like it's much different from googling code and bookmarking a handful of api docs pages, but from my experience it really is.
Death to Stock
Death to Stock Photo is a newsletter that sends out some beautiful, ryalty-free images to people every once in a while, Some of the backgrund images on this blog (including the one in this post) have been taken from them.